18 Dec

Technology: The New Ally of Moms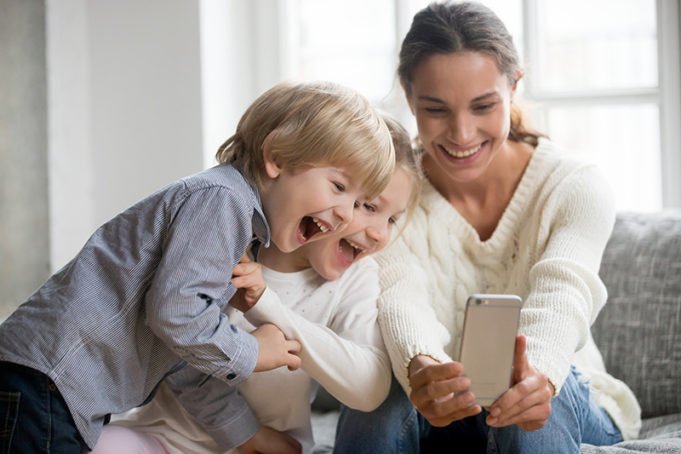 It is late. You are at work, and your baby is at home; you have no time to go to the supermarket, and you must return home to help your older child with his primary school homework. Years ago, this was a nightmare, because it implied moving from one place to another and carrying out other tasks; however, technology has completely changed this situation, this is a reality for almost 50% of Mexican moms, older than 15. They have jobs, and they contribute to the financial support of their families.
Technology and moms should not be enemies.
 By using apps, you can do your supermarket shopping in minutes from your living room while checking with your older child the homework.
That one that you researched together, and that you are now both typing in a word processor, or you can even return home after work, to play with your baby.
According to the United Nations Children's Fund (Unicef), one out of three internet users in the world is underage, and that implies that the knowledge parents should have about electronic devices is essential. We, as parents, must get more involved and use the technology in our favor!
Advantages for you:
Organize your daily activities, using schedule apps to organize yourself better.

Arrange meetings with people in other cities or countries, using virtual options such as Skype or Hangouts.

Keep an eye on your home from your vacation location, using different apps.

Control your expenses

 and keep up to date on your payments.
Advantages for your children:
You will know for sure what your children are up to because videoconference technology shortens the distance.

Do not waste your time doing household chores —such as going to the supermarket or cleaning. Using apps, you can arrange to have groceries delivered to your door or hire cleaning services that can take care of different household chores. Now you can spend quality time with your children.

You can play together, interactively, boosting their cognitive development using appropriate educational apps.
Today's children are digital natives. According to Marc Prensky —the American expert on education who coined the term in 2001—they are those minors who can understand the language of technology, computers, and the internet. They were born and have grown in a technological world.
"Children are the most important thing for our society. They are the future, and we must be able to prepare them. Technologies play a fundamental role in this," he said during the World Innovation Summit for Education (WISE).
As a consequence of the popularization of mobile devices, children have access to technology at all times. Therefore, you have to take advantage of it to boost their learning process.
#BOXIESTIP
Since they are eight months old, you can familiarize your baby with educational technology. You can use the verses and songs of Bingo Box to boost your child's coordination. Additionally, it helps your child to develop object permanence.
SOURCES: 'The State of the World's Children 2017: Children in a Digital World', UNICEF; Asociación de Internet México; and Instituto Nacional de Estadística y Geografía (INEGI).